Here's Televisual's recent interview with UKTV's Deputy Director of Commissioning and Head of Factual and Factual Entertainment, Hilary Rosen.
This is the tenth in a series of films – The Televisual Factual Films – for factual producers and filmmakers.
Hilary Rosen has a broad remit with very different needs based on UKTV's unique platforms. In the film, Rosen walks us through the W, Dave, Yesterday and Gold channels for which she commissions.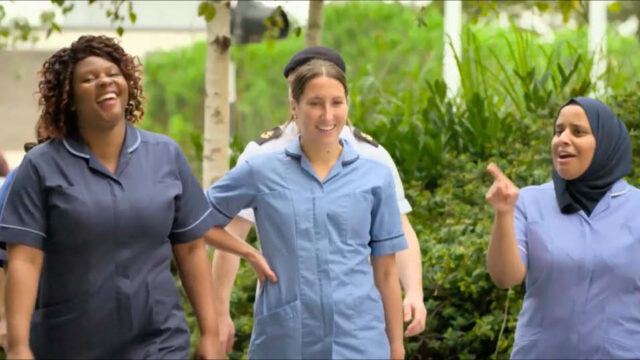 Each channel has a very distinct slate and unique requirements. The female-skewing W has many new shows coming through and Rosen is careful to outline what content she's looking for and how she prefers to commission referencing Label1's Nurses on the Ward (with clips), RDF West's Alex Jones: Making Babies and Outline's Rochelle Humes: Interior Designer in the Making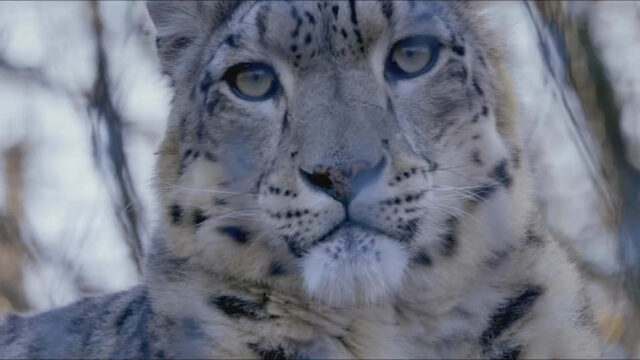 Dave has a completely changed appeal with shows like the True to Nature series, Steve Backshall's Expedition and the film includes clips from the show (as it does for other new shows)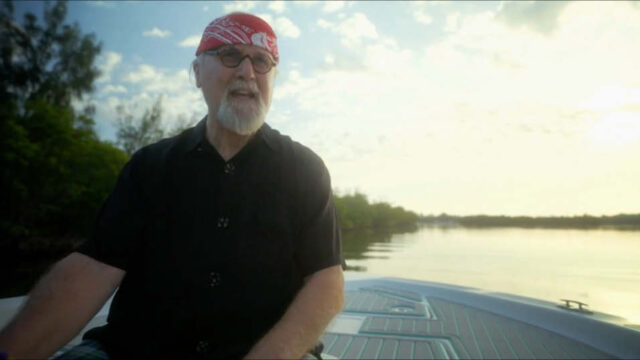 Yesterday has a new collectibles show called Scouting for Toys to sit alongside shows like Bangers and Cash and Secrets of the Underground while Gold has a new documentary series called Billy Connolly Does on Gold.
For more in this series of Televisual Factual Films, including interviews with the UK's leading commissioners of factual television, head to televisual.com/watch
Still to come in the Televisual Factual Films series, Lucy Willis and Denise Seneviratne, commissioning editors at Channel 5, will talk about the channel's needs in factual TV
The Televisual Factual Films are all posted on televisual.com and are all open access and don't require payment or even registration.
The Televisual Factual Films have all been shot two-camera with professional crews (from Procam Take 2 and Run VT) and have been edited as if for broadcast (at Clear Cut and Sky Production Services) with illustrative show clips to make them concise, informative and above all watchable.
Accompanying the films is a new magazine Televisual Factual Briefing with all the headline information Indies might want to make sense of the UK commissioning landscape. The magazine was sent to all Televisual subscribers with the Winter issue and is also available as a free, open access digital e-zine here – bit.ly/TVLFactBrief
We have a comprehensive line-up online already with more films coming up –
Our behind the scenes film with the team behind Nutopia's epic Disney+ series, Welcome to Earth, fronted by Will Smith, is here.
Televisual's recent interview with Jo Clinton-Davis, Controller of Factual at ITV is here
Interviews with BBC commissioning editors Claire Sillery and Jack Bootle are already online here
The interview with Poppy Dixon, Director, Documentaries & Factual, Sky UK and Barney Shingleton, Director of Factual at Sky Studios can be found here
The interview with Shaminder Nahal commissioning editor, arts and topical, Channel 4 is available here.
The interview with Alf Lawrie, head of factual entertainment, Channel 4 is here.
The interview with Simon Downing, head of factual and docs, Discovery UK and Ireland is here.
Televisual's recent interview with Dan Korn, Vice President of Programming, A+E Networks UK is here
Televisual also caught up with some of the UK factual community's leading voices at the Grierson Awards to hear their thoughts on opportunities, challenges and the future of factual production. Interviewees include Will Anderson, Sam Richards, Alan Yentob, David Dehaney, Simon Chinn, Christopher Hird, Jess Search, Luke Hyams and Danielle Graham. You can see that film here
Share this story
Share Televisual stories within your social media posts.
Be inclusive: Televisual.com is open access without the need to register.
Anyone and everyone can access this post with minimum fuss.