Neil Hatton, CEO of industry trade body UK Screen Alliance, highlights the lack of training funds flowing into post & VFX companies.
If you ask film or TV employers where the current skills shortages are, you always get the same genuine, but less-than-useful answer, "Everywhere!". It's identical whether you ask production, post production or VFX.
The current training subsidies from the industry's voluntary skills funds are aimed, often exclusively, towards freelancers rather then employees. Post & VFX workers are overwhelmingly on PAYE contracts, so these essential parts of the creative production process are not being well served by the HETV, Film or Unscripted Skills Funds.
This isn't ScreenSkills fault; they just manage the funds. It's the production companies making the voluntary contributions, who set the rules on how the cash can be used. They argue that freelancers are a special case, as it's difficult for them to organise their own training; companies should pay for the development of their own employees and don't need help from the funds. Yet all the time producers are looking for the most competitive deal on their post & VFX, leaving little margin for training.
I don't deny that freelancers need extra help, but companies provide the best training ground for new entrants and many freelancers will have started as employees. Post and VFX companies are currently seeing unprecedented levels of poaching by streamers and production companies for post coordinators, post producers and edit assistants.  All these highly-skilled people, have been developed within companies, and for the most part, without using training subsidies. It's not a wise move for producers or streamers to cannibalise their supply chain in order to solve their own internal shortages, especially when they are not prepared to help backfill the skills gaps caused by their actions.
A recent report by Nordicity and Saffrey Champness for ScreenSkills, predicts growth in film & HETV production of 25% to 35%  between 2021 and 2025, requiring an additional 15,310 to 20,770 new jobs. The report estimates this will need between £95.1m and £104.3m per year to train this expanded workforce; around 1.4% of the forecast level of production spending in film & HETV in 2025.
The BFI Skills Review echoes this prediction, and calls for a minimum of 1% of production budgets to be spent on skills and training and it warns if industry doesn't meet this level of investment, legislation could make it compulsory. It's a clear message from Government that there will be no new public money to sort this, but since we already have significant skills shortages, it will require a major shift in thinking.
Margins in post & VFX are under severe pressure despite the overall busyness of the sector. Wage inflation is significant because of tight labour supply, and the tripling of energy costs alone is enough to wipe out most companies' training budgets. If the producers in charge of existing skills funds don't want to help their suppliers, what are we to do to ensure a fairer distribution of training subsidies?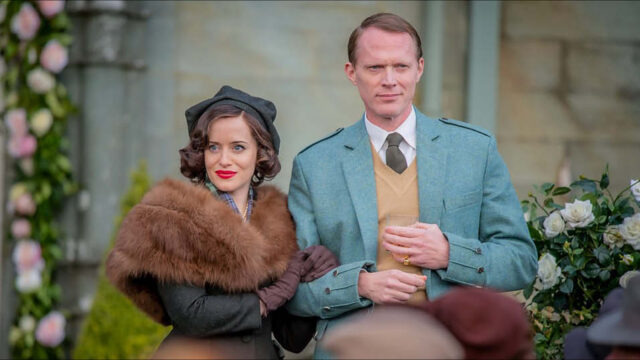 Every post & VFX house could put a line item on all their invoices for a "1% contribution to staff training". However, to audit this and ensure that the revenue really does go to training, it would be better if this levy was paid directly by producers into a new industry fund which could coordinate targeted interventions for the benefit of the whole post & VFX sector. This would also avoid the siloed approach of the current genre-based skills funds.
So that producers don't squeeze the rest of the budget to pay for a post & VFX skills levy, there should be an agreement to pass this cost, as a ring-fenced item, up-the-line to their commissioners and funders, just as they do with their own contributions to the HETV Skills Fund.
Our VFX artists, colourists and dubbing mixers are recognised as world-class and there's a huge growth opportunity for post & VFX companies, but without continuing to develop our workforce that will quickly turn to decline. Through a new Post & VFX Skills Fund, we can ensure that post & VFX companies get their fair share of that proposed £104.3m per year investment in skills, and redress the balance of training funds for employees as well as freelancers.
Neil Hatton, CEO, UK Screen Alliance
Share this story