The 132-page Televisual Spring issue is out now.
Inside you'll find our annual Televisual Commercials 30 survey as well as features on the studios space race, the rise of the Super Doc, post production building for HETV, the Live TV Genre Report, the top ten cameras report, the art of the grade, sustainability in TV and all the best recent work in post production and vfx.
The Commercials 30
Jon Creamer introduces Televisual's exclusive annual survey of the best ad makers in the business, including the industry's favourite directors, ads, agencies, post houses and more and the top 30 commercials houses in the UK and their thoughts on the year ahead.
Studios: The Space Race
Tim Dams takes a look at the UK's booming studios market where demand for space shows no signs of slowing down
The Rise of the Superdoc
Premium documentary is proving to be as defining for SVODs and PSBs as drama, but only docs that can take the form to another level. Pippa Considine reports
Post: Living the High Life
As HETV production gathers pace, the UK post and vfx sector is quickly investing in new facilities, tech and workflows to keep up with demand. Michael Burns reports
Genre Report: Live TV
Live TV producers are using the techniques learned during the pandemic to build back better. Tim Dams reports
The Top Ten Cameras
Televisual's annual list of the UK's most hired pro cameras is now in its 16th year. Jon Creamer counts down the most in-demand models
The Art of the Grade
The grade provides a consistent 'look' to a drama, but a great grade can enhance mood, focus and narrative flow. Jon Creamer asks the experts how it's done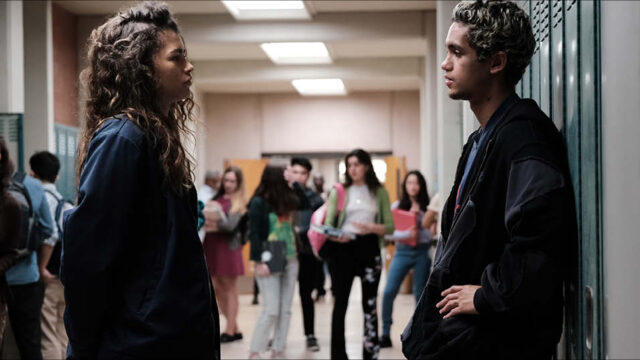 Going Green
How the TV and film industry is forging a more sustainable future
Behind the Scenes: Conversations With Friends
Behind the scenes of Element's new Sally Rooney adaptation Conversations With Friends
In Post and Storyboard
Recent work from One Of Us, Molinare, Cinelab, Cheat, The Farm, Coffee&TV, Nexus, Freefolk, Untold and more
Never miss an issue! The only way to ensure you get every copy of Televisual is to subscribe. To keep up to date with the ever evolving world of UK television and film production you should subscribe
Share this story