The 126-page Televisual Summer issue is out now.
Inside you'll find features on natural history TV, our genre report on entertainment, a look at inclusivity in television, interviews with top directors and editors, a report on live event TV, features on vfx in the cloud, virtual production, Dolby Atmos studios, TV studios and the current concerns in post production plus all the best recent work in post and vfx.
Natural History TV
The climate for natural history programmes is currently very healthy with more and more buyers in the market. Pippa Considine reports
The Genre Report: Entertainment
Entertainment TV has seen a wave of fresh formats, and the streamers are taking notice of the genre too. Tim Dams reports
The Art of the Director
Five of the best directors in the industry right now tell Jon Creamer about the art and craft of high-end TV and film directing
All Together Now
Diversity and inclusivity have fought their way up the agenda in TV over recent years, and while solid work has been done, there's a way to go yet. Pippa Considine reports
Cut it Fine
The editors of three of the winning productions from the BFE's Cut Above Awards explain what it took to create an award-winning edit. Jon Creamer reports
Above and Beyond
For the vfx industry, working almost entirely in the cloud with talent spread out across the globe has become more and more common in recent years. Andy Stout reports
Live Event TV
Live events are becoming ever more complex to produce for TV. Jon Creamer reports on plans for some of the biggest UK events of the summer schedule
Roundtable: Post Workflow
A roundtable discussion with post houses across the board on how post is adopting changed workflows by design rather than necessity
TV Studios
Tim Dams takes a look at the UK's shiny floor TV studios market, currently buzzing from the Covid bounce back and increasingly spreading out across the whole UK
Volume Control
Michael Burns asks the experts working at the thick end of virtual production right now for their advice on how to use it to its best effect
Streamers: AVOD
With the streamers' subscriber numbers under pressure, are ads the future?
Monster Mash
A look at the evolution of Apple TV+'s epic Prehistoric Planet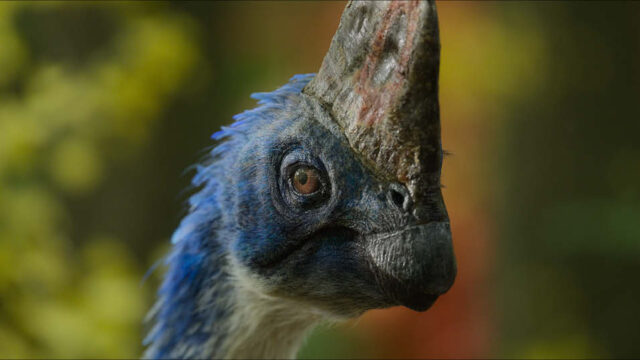 Out of the Woods
Behind the scenes of House Productions' drama Sherwood
What's Love Got to Do with It?
Dolly Alderton's comedy drama on the trials and tribulations of navigating your twenties
Listen Up
The fundamental rules to follow when designing an audio suite that can handle Dolby Atmos. Kevin Hilton reports
In post & Storyboard
Recent work from Framestore, Vine FX, One Of Us, BlueBolt, Splice, Fifty Fifty and more
Share this story