Amid high demand for true crime content from both PSBs and streamers, Pippa Considine reports on the latest programming trends within the genre
Streaming has been good for true crime programming. Netflix 2015 hit Making a Murderer and The Keepers in 2017 were landmarks in establishing the factual genre front and centre as strong content for an international streaming service.  
And while demand remains consistent from traditional broadcasters, a raft of dedicated true crime channels have come on line. The genre attracts loyal audiences; the stories are great for niche channels and for binge watching; and they play particularly well with female and younger viewers.Unsurprising then that true crime programming has enjoyed a boom in the last few years. It's an area where factual treatments hold their own alongside drama. There's more true crime content being made than ever before, but it's taking different shapes and looking at crime from new angles. Viewers are increasingly tuning into stories that focus on victims and families, that don't involve murder and where crimes aren't necessarily solved. 
Who's buying
TV platforms dedicated to the genre include A + E Network's Crime + Investigation, Investigation Discovery and CBS Reality. To capitalise on the uptick in demand, NBC Universal channel Oxygen rebranded in the US as a dedicated true crime channel in 2018. With Comcast now behind both NBC Universal and Sky, the launch late last year of Sky Crime in the UK was unsurprising. Sky's managing director of content Zai Bennett rolled the channel out as part of Sky's push back into factual, with a strategy to commission 50 hours of originals, playing alongside content from sister US channel Oxygen.
YouTube hosts a raft of true crime channels, everything from True Crime Daily, with almost two billion views to date, to channels curated by true crime youtubers. Endemol Shine Group's Reel True Crime launched mid 2018 as one of an ESG hub of channels on YouTube, and has recently been added to Viacom's My5 platform and Roku's service, with further launches on other platforms in the pipeline. "There was and still is a huge appetite for true crime content, from podcasts to docs on svod and linear channels," says Shaun Keeble, head of audience development at Endemol Shine Group. Reel True Crime uses programming from the ESG catalogue, including Ross Kemp on Gangs, from Tiger Aspect, and Murdertown, from Workerbee. These are shows that have already enjoyed long runs on Sky 1 and Crime +Investigation respectively.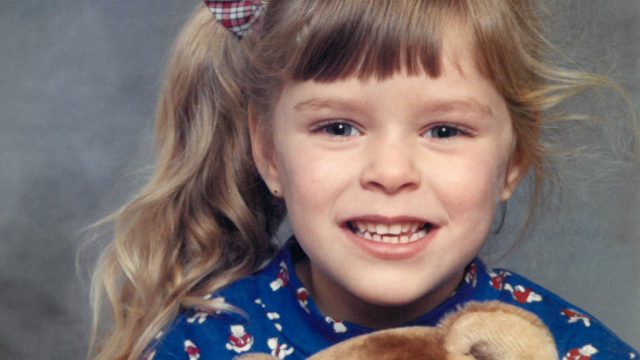 At Channel 4, the head of factual Danny Horan notes that true crime has brought in large and younger skewing audiences. Its 90-minute feature doc from Keo Films, Barrymore: The Body in the Pool, performed strongly. True Vision's Catching A Killer two-parter in January saw 2.5 million, with a big younger audience. In the same month, a new two-parter from The Garden's Police Custody got 3.8 million for each episode, representing the highest rating documentary series for the channel for 16 to 34 year olds. "In some ways I think we should be dipping our toe in water to do more true crime," says Horan.
A tough case
But a rise in demand and corresponding rise in supply means that channels are increasingly careful to find shows that will cut through. Horan is clear that any pitches would have to reach a high bar. Channel 4 wouldn't just retell a story, there would need to be good reason to revisit a crime: saying something genuinely new or perhaps shining light on a wrongful conviction.
It's a genre that can require considerable investment; backing productions so that they can get access and take several years to follow a story is not for the faint hearted. The latest Police Custody was three years in the making.
New stories
With the growing popularity of true crime, there's been a diversification away from the traditional narrative of solved murder.  The story of the luxury Bahamas Fyre Festival that never happened, owing to fraud, was the subject of documentaries on both Netflix and Hulu. "Effectively, it was a really brilliant crime caper," observes Horan. "One of the things I'm keen to find is crime where it it's a bit more fun, not a murder or a sexual assault." Channel 4 is working on a show around drug crime that has humour in the mix.
 "It's a genre that's pushing into different shapes and formats," says Kate Beal, ceo of Woodcut Media. The indie produces The Killer in my Family and British Police: Our Toughest Cases for Quest Red's crime strand.  Beal underlines that both shows explore beyond the crime itself, looking at the impact of crime on families, communities and police officers. 
New indie Big Little Fish is working on mini-series Breaking Dad (w/t), the story of how Richard Lubbock became Britain's biggest crystal meth dealer. Big Little Fish ceo Mark Proctor describes it as "much more than a simple real-life crime show. It's a deeply personal, multi-layered family relationship story full of surprising twists and turns. And of course lots and lots of drugs."

The real story
As in other parts of the factual schedule, there's a demand for more authentic approaches. Woodcut is behind four-parter Britain's Killer Kids with Supernanny star Jo Frost. "Putting a well known expert into true crime was an interesting mix and rated enormously well." 
Netflix recent documentary series Conversations with a Killer: The Ted Bunday tapes was created using extensive recordings of Bunday himself. The series director Joe Berlinger is also behind the recent scripted version of Bunday's story, starring Zac Efron, which focuses on Bunday's relationship with his girlfriend.
Global crime
Domestic broadcasters have traditionally steered away from true crime tales from beyond the UK, but younger audiences are more interested in international stories. At Channel 4, aware that these stories resonate, Horan is looking at partnerships with US and Australian services for content, including content along the same lines as Police Custody. 
The genre also plays strongly with female audiences. In the US, Investigation Discovery is the number one cable network with women. "I always think of it as specialist factual for women in same way that men like engineering and history," says Beal at Woodcut.
Long runners
If you get the treatment right then true crime can lead to high volume commissions and programme sales well into the future. Woodcut's franchises Britain's Most Evil Killers and Worlds World's Most Evil Killers have been a great commercial success. Sky Crime has picked up the fourth seasons and a spin-off podcast is making waves. "Sales for true crime do often have a long tail," says Beal. "World's Most Evil Killers will probably be selling in 10 years time. "
Karen Young, ceo of distributor Orange Smarty, has seen a rise in long running series across her desk. "If you can tell a true crime story well, it doesn't have to be OJ Simpson or Weinstein. It feeds channels: it's an opportunity to fill a channel for a number of weeks and generate loyalty." 
 She has also seen that buyers are increasingly looking for something that will stand out. "What makes it an interesting genre is that it breaks into sub genres of true crime," adds Young. "It can go into blue light, fraud, insurance scams and that can tilt into lifestyle."
True crime programming in the US has its own style, but finding American stories as part of a UK-based series, can give production stateside appeal. Young cites The Real Prime Suspect from Cardiff-based Monster Films:  the 10-parter, anchored by former DCI Jackie Malton, includes stories with strong US elements. 
Orange Smarty also distributes True Vision's Catching A Killer, which closely follows the impact on the family of the victim. And the indie's powerful one-off about child sex abuse Family Secret has extraordinary access to restorative justice sessions. These treatments increasingly chime with audiences. "We're moving to a point where it's more empathetic rather than sensationalist," says Young "And something with a resolution."
Share this story
Share Televisual stories within your social media posts.
Be inclusive: Televisual.com is open access without the need to register.
Anyone and everyone can access this post with minimum fuss.